Built To Last

We build and maintain waterfront property projects with an unrivaled level of service, skill and experience.



Whether it's creating a new outdoor living space, planning an environmentally friendly bulkhead or a simple dock repair, our team knows how to get the project done right. We have the experience, dedicated project teams and established industry relationships necessary to provide reliable quality work and predictable project timelines.



Our goal is to create structures of functional and enduring beauty. Stillwater is dedicated to building projects that ensure lifelong enjoyment and use of your property.


Our Services

NEW AND RESTORATIVE CONSTRUCTION
We take into consideration the unique characteristics of each project and project site. All projects are built to withstand the elements. Effective and attractive, our structures enhance and maintain the original setting of your shorefront.



> New custom dock construction
> Design and construction of fish-friendly bulkheads
> Improved water access
> Installation or repair of boat lifts

SEASONAL REPAIRS AND MAINTENANCE
Summer is just around the corner. Is your dock ready for bare feet? Make the most of your outdoor living space and get it ready for family and friends. Make your property more usable by improving your prime entertaining area.



> Installation of new long-life dock surfaces
> Repair and replacement of dock boards
> Replace aging wood pilings
> Barge and crane service

PERMITTING
Almost any type of shorefront work requires a permit. We have the experience to navigate the increasingly complex system and procure the local, state and/or federal permits that may be required for your project.


Contact Us

To schedule a consultation and no obligation estimate, contact us at
206-783-0568 or info@stillwaterbuilds.com for your project.

STILLWATER MARINE CONSTRUCTION



P.O. BOX 3163
KIRKLAND, WA 98083



TELEPHONE: 206-783-0568
INFO@STILLWATERBUILDS.COM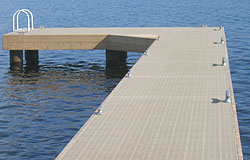 A new pier with Thru-Flow grating and cedar fascia.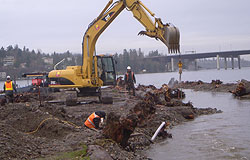 Salmon channel enhancement project.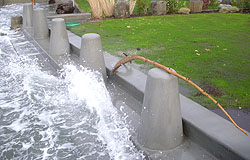 West Seattle residential bulkhead bollards.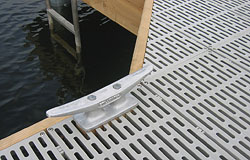 Boat cleat dock accessory.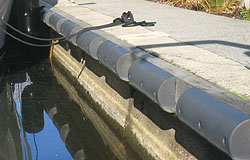 Dock fendering and protection.